You can receive messages from employers directly on Indeed via Messaging. During your job search, it's possible that you may receive a message containing inappropriate, misleading, or concerning content. It's important to report the message directly on Indeed in order to protect yourself.
Types of Conversations to Report:
Advertisements
Messages that appear to be advertising services, or promoting a company or app and not about specific job or employment opportunities.
Discriminatory or Offensive
Messages that appear to discriminate based on gender, age, race, religion, disability, or any other characteristic may be reported with this option. Additionally, you may report conversations that have inappropriate or explicit content.
Fraud
Messages that appear to be fraudulent or relating to scam activity. These messages may ask for personal, financial, or other information.
Misleading
Messages that have inaccuracy around the job title, description, salary, location, or other requirements. These may not be in violation of our quality standards but may have some information that should be updated.
Other
Messages that don't fall under a previous category, and are not specific job or employment opportunities. If you're not sure what type of message you received, please send your feedback with a brief description to Indeed, and we will investigate promptly.
Steps To Report A Conversation:
Navigate to your messages
Select the conversation you'd like to report
Click the three dots to reveal the Report option and click Report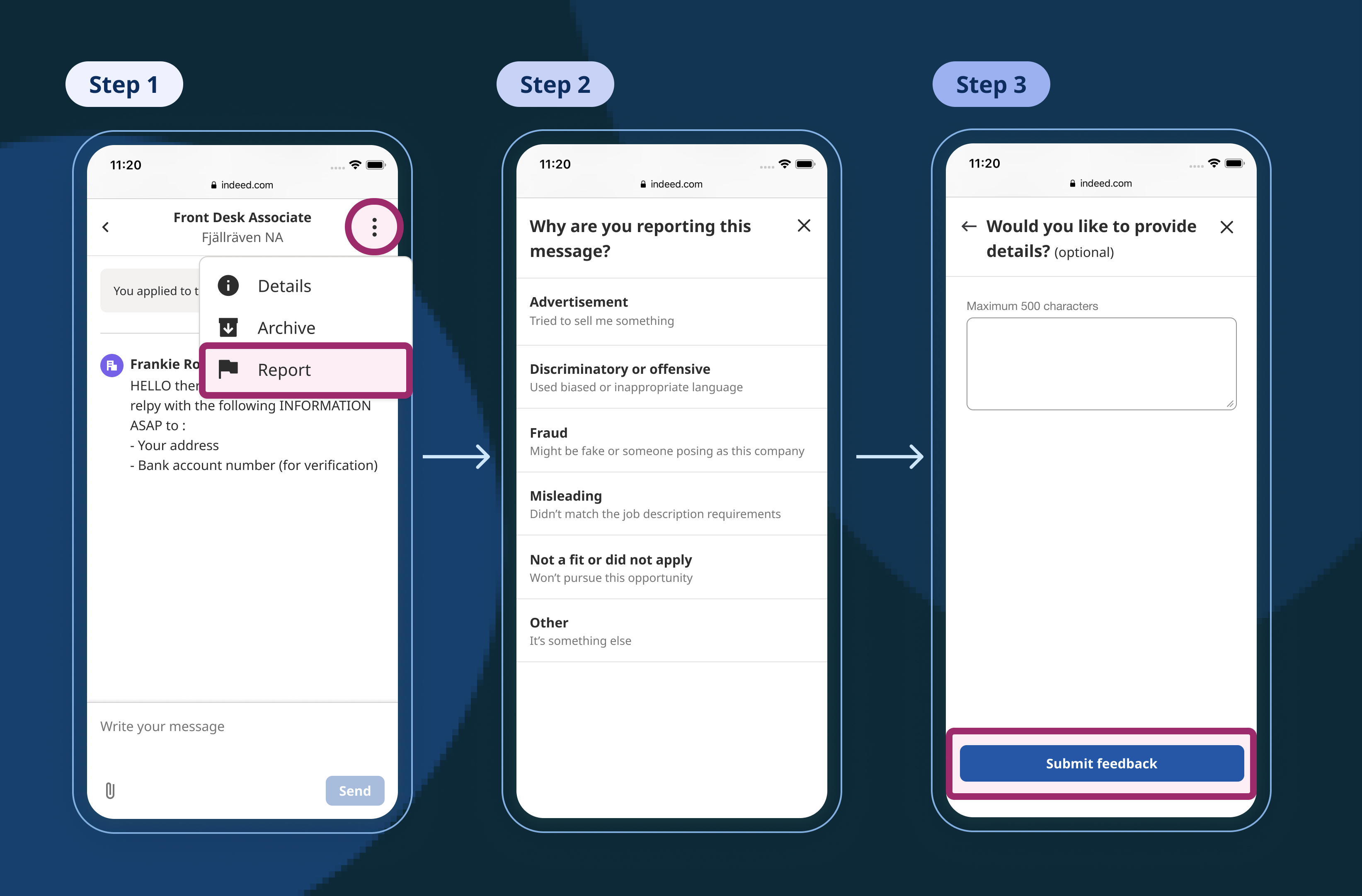 After you make your selection, a new page will appear for you to add more details, if necessary.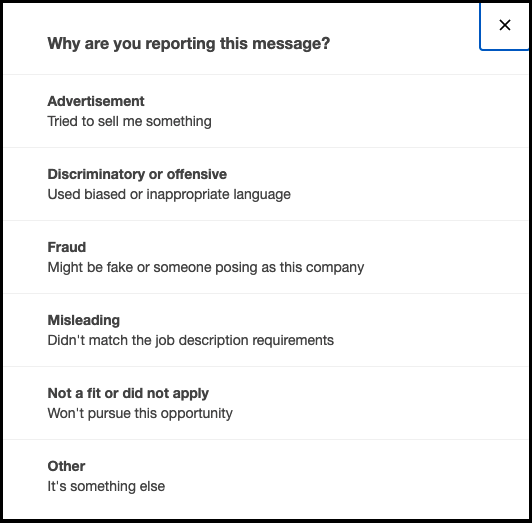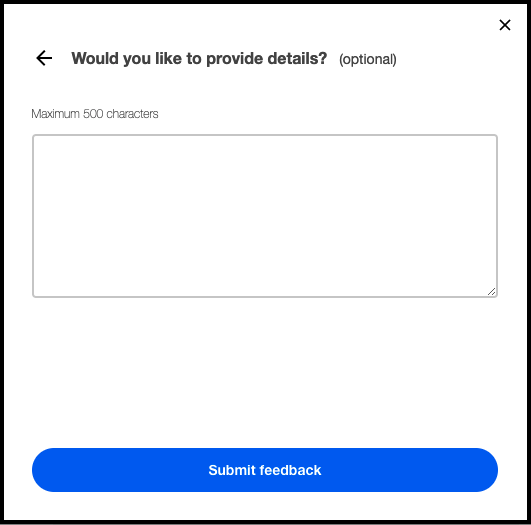 You'll then be prompted to add optional feedback. Once done, click Submit Feedback to complete the request. If you decide to not include feedback, leave this field blank and click Submit Feedback.
Please Note, This Tool Is Not Used for the Following:
General questions for Indeed, technical issues, company page reviews, job alerts, or search results.
If your report is reviewed and the conversation is found to be in violation of any Indeed guidelines, the job post may be removed or edited. Please note that reporting a conversation does not guarantee we'll take action. However, these reports are extremely valuable in our efforts to remove spam, fraud, and low-quality conversation and messaging to help make Indeed a safer place for you.