Learn how to find and sign up for virtual hiring events without leaving Indeed. Browse events to connect with employers faster.
---
What this article is about
Virtual Hiring Events help you to be proactive in your job search. In this article learn how to skip parts of the application process and directly contact employers.
Click or tap the links below to:
What are virtual hiring events?
Definition
Virtual interviews let employers connect with job seekers when they're not located in the same place. Think of virtual interviews as personal online job fairs.
Benefits
Talk about job requirements with potential employers using chat, video, or phone
Prompt interviews with employers
Other potential benefits might include:
Same day offers
Signing bonuses
Now that you know what to expect, you can start your search.
Starting your job search for hiring events
Search for hiring events using quotation marks. This is an advanced search technique.
Add other keywords to the What

field for specific titles. Enter a location in the Where

field to change your job radius.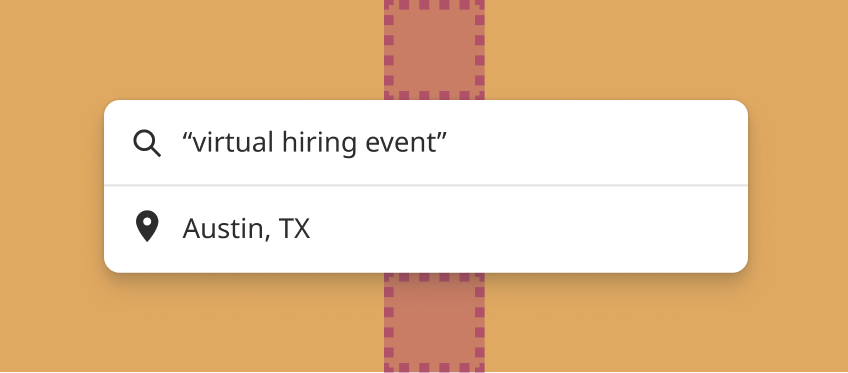 What's this? This is what you'd see on the mobile app.
Did you know?
Some hiring events may take place at a specific location. For these events, employers may use the words
onsite
or
on-site
. Try varying your search in the
What
field.
Evaluating your search results
After you search, you're going to see results that show hiring events hosted by Indeed. You'll also see hiring events hosted by employers on their websites.
Virtual hiring events are

hosted by Indeed.
Apply on company site

hiring events will link you to the employer's website to sign up. You won't use Indeed to manage your interview.
What to look for in a job listing
"Virtual hiring event" in the job title
Directly schedule interview label
Schedule an interview button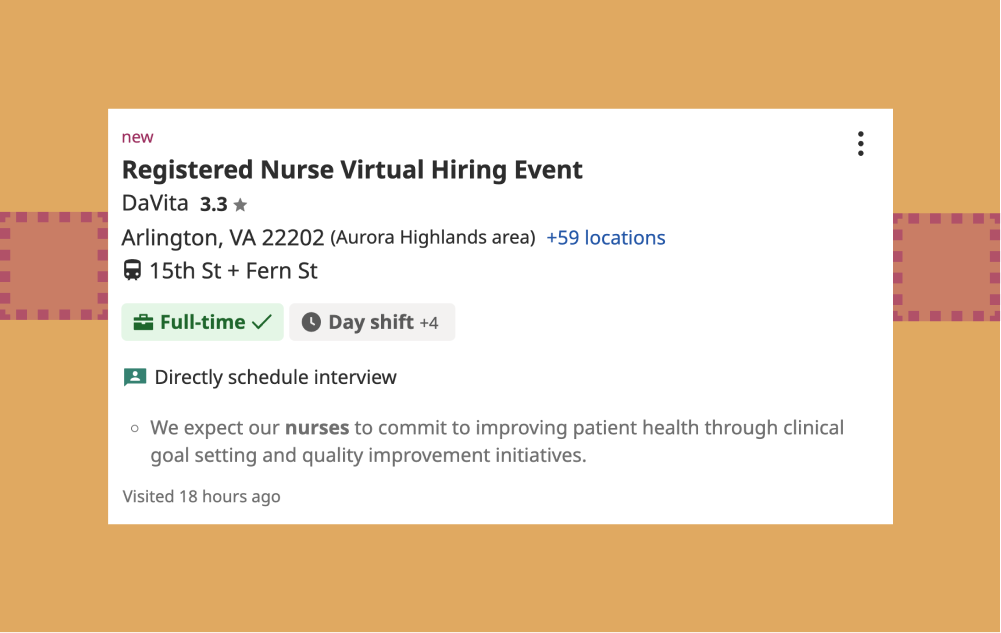 Important: You may see what's in the screenshot or something similar.
What to look for in a job description
Job details and Interview details sections
Virtual or in-person interview label
Apply now button or Schedule an interview button
This is an example of what you might see in the job description.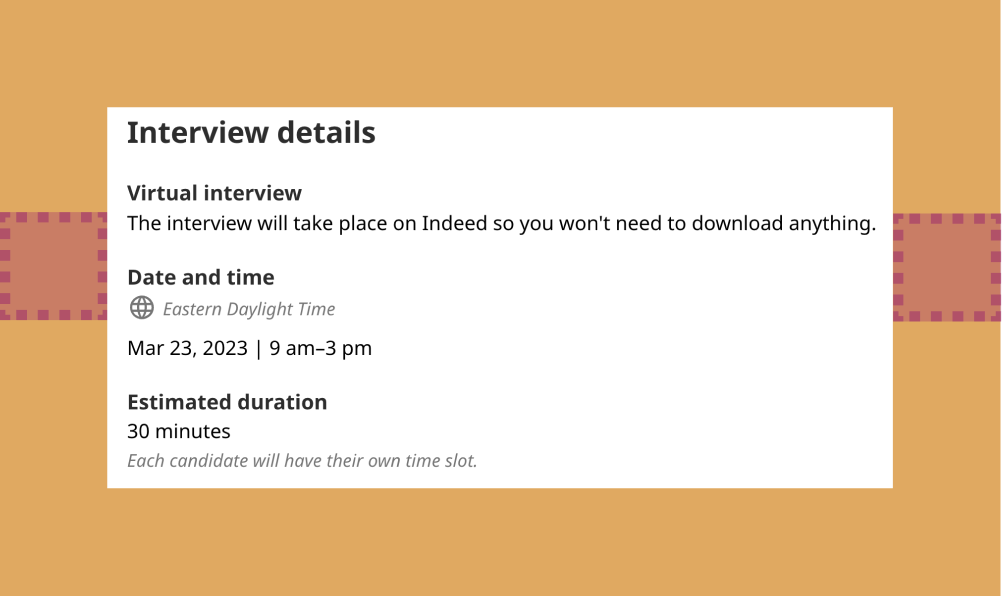 Registering for a hiring event
Click or tap the Schedule an interview button.
Answer a few questions in a questionnaire, if asked.
Select a time to schedule an interview.
Review your information on Indeed.
Check your inbox for an interview email confirmation.
---
Troubleshooting
I need to find the location of my onsite hiring event. Who do I contact?
If you need to get in touch with the employer beforehand, check their company's website for contact information.
I'm having issues with my audio and video settings.
Read these troubleshooting tips if you're having technical issues.
---
FAQs
Can I see if I'm signed up for a virtual hiring event using Indeed's hiring platform?
Yes. Check the Interviews tab of My jobs. You can also look for a confirmation email in your inbox.
Can I see if I'm signed up for a virtual hiring event using someone else's hiring system?
No.
Can I share my resume with the employer?
Yes. Using Indeed's chat feature, you can upload your resume file and share it during the interview.
---